A New Feature Set for
Benefits Monitoring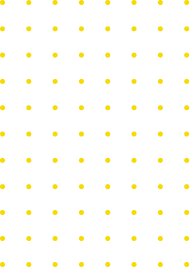 The most common question we receive from our partners is, 'What additional benefits are my customers receiving after using the benefits calculator?'
In response to this, we are thrilled to launch a new feature set for benefits monitoring. This allows our partners to directly monitor the additional benefits their customers are receiving. This new feature also enables our partners to offer a more personalised customer experience that boosts both financial wellbeing and engagement.
What includes this new feature set?
The feature set includes the following features: endpoint enhancements, nudge integration, a revamped results page, and improved analytics
1) Endpoint Enhancements: At the core of our solution lies an improved endpoint system. Building on our existing platform, these enhanced endpoints allow our partners to automatically update the benefits their customers receive, drawing from their latest Open Banking or administrative data. This ensures a continuous stream of updated information about users, enabling more precise, personalised benefits calculations and nudges.
2) Nudge Integration: Recognising the need for proactive engagement, we've introduced bespoke nudges specifically designed for benefits monitoring, now available on our data endpoints. These nudges serve as gentle reminders, crafted to prompt and incentivise customers to claim their benefits.
3) Revamped Results Page: Clarity is key. Hence, we've redesigned our results page to offer a comprehensive snapshot of the benefits customers are enjoying and those still on the table. This refined presentation provides customers with a clear overview, helping them discern missed opportunities and pinpoint areas needing immediate attention.
4) Improved Analytics: To offer our partners enhanced visibility, we've introduced a new analytics dashboard. Here, partners can seamlessly track the additional benefits their customers have accessed since initiating interaction with our benefits calculator. More importantly, this tool answers a pivotal question: "What additional benefits have I facilitated for my customers?"
What are the benefits for our Partners?
This new feature set empowers our partners to provide a more personalised experience, boosting customer engagement, frequent usage, and more importantly ensuring that customers are getting all the benefits they are eligible for. Moreover, it provides tangible value, incentivising customers to synchronise their bank accounts using Open Banking.
Additionally, partners can now answer key questions when integrating a benefits calculator, such as "What are the additional benefits I am helping my customers to identify?" and, crucially, "What are the additional benefits they are receiving?"
Lastly, this new feature ensures compliance with the FCA Consumer Duty by continuously monitoring customers' additional benefits entitlement and making the best endeavours for them to receive them.
These new features are now available on our Inbest platform, and several of our partners are already benefitting from them. If you're interested in enabling your customers to maximise their benefits, do reach out to us.