Expanding our benefits coverage with
Retrofitting Grants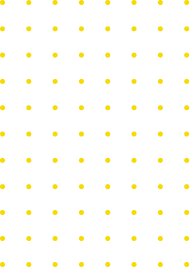 In a world where the emphasis on sustainability and efficiency in homes has never been greater, retrofitting grants stand out as essential financial support for many homeowners across the country. These grants provide vital funding for home improvements like enhanced insulation, boiler replacements, and other energy-saving upgrades. However, as commonly observed in the wider welfare sector, the fragmented nature of these grants, combined with limited awareness, results in few homeowners taking advantage of them.
To address this gap, we are thrilled to release a new feature set aimed at boosting awareness of retrofitting grants. Firstly, we have broadened our benefits coverage, and our main benefits calculator now includes retrofitting grants. In addition, we've introduced a new, dedicated calculator solely for retrofitting grants.
Enhanced Benefits Coverage
We have expanded our benefits coverage to offer a comprehensive range of funding opportunities for individuals aiming to enhance the energy efficiency of their homes. Our main benefits calculator now includes the following grants available at national, regional, and local levels:
ECO4 Scheme.
Great British Insulation Scheme.
Eco-Flex Scheme.
Boiler Upgrade Scheme.
Home Upgrade Grant.
Sustainable Warmth.
Nest Scheme.
Warmer Homes Scotland.
Home Energy Scotland Grant and Loan.
Affordable Warmth Scheme.
Boiler Replacement Scheme.
Retrofitting Grants Calculator
We've also launched a standalone benefits calculator tailored specifically for retrofitting grants. This tool is designed to help individuals easily understand the grants they're eligible for without having to go through the full benefits questionnaire.
Our partners can embed this new feature set on customer journeys to raise awareness of retrofitting grants like home improvement loans or one-stop support portals for home improvements.
You can view a demo of this new calculator here and reach out to explore how we can work together to support your customers to reduce their energy bills and make their homes greener and more sustainable.