How Aperidata and Inbest Work Together to Reduce Unclaimed Benefits in the UK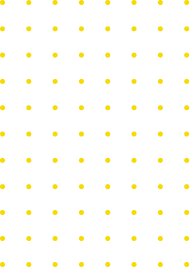 In the UK there are over 8mn households missing £19bn in benefits. The most common reason why people miss their benefits is that they are unaware of the benefits they are entitled to or assume that they are not eligible.
Aperidata provides a real-time Credit Reference service using Open Banking data to enhance financial inclusion. By integrating the Inbest Benefits Calculator it is possible to identify customers with unclaimed benefits, enabling clients to offer personalised support to guide them through the benefits application process. This feature is now available in Aperidata's Credit Console product, enhancing loan origination, collections, recoveries, and debt advice services.
With this new integration, Aperidata aims to better support its Affordable Lending and Debt Advice clients by improving customer financial well-being and enhancing compliance with FCA Consumer Duty.
Affordable Lending is an ideal sector for embedding a benefits check. Many loan applicants are entitled to benefits they do not claim, yet they often approach these companies for emergency cash. While emergency loans address immediate expenses, they don't solve the underlying issue of insufficient income to cover basic needs and the lack of financial resilience.
Credit Unions and Community Development Financial Institutions (CDFIs) can use the income and affordability insights provided by Aperidata's Credit Console and identify additional benefits for applicants. This information, along with a unique link to a white-label benefits calculator, is made available through the Credit Console as part of lenders' loan application process, allowing lenders to signpost a full breakdown of their potential eligible benefits and discounts, and the necessary steps to claim them.
The Money Advice and Pension Service (MaPS) recommends integrating income maximisation into the debt advice process, especially for clients with deficit budgets, as additional benefits can significantly impact available debt solutions. However, challenges for Debt Advice firms include a fragmented and changing benefits landscape, time and resource constraints, and the complexities of navigating the benefits system.
Debt Advice Providers can use the Aperidata Credit Console for a comprehensive understanding of additional benefits and discounts for which individuals may be eligible. This is done when completing the standard financial statement, allowing advisers to consider potential benefits entitlement when designing optimal debt solutions. Advisers can also access a detailed benefits calculator directly from the Credit Console for more in-depth calculations.
This integration simplifies and streamlines the income maximisation service, allowing advisers to perform what-if analyses to understand the trade-offs between varying work hours, benefit entitlements, and their impact on the customer's budget.
Do you want to better support your customers?
Reach out for a demo of the Aperidata platform and discover how you can help your customers and their advisers find an additional average income of £5,000 per year. You can get in touch on the Aperidata website.
You can also join us at the Arrears & Collections event on Tuesday 12th of December, where we will discuss, among other topics, the benefits of adding income maximisation features across the end-to-end credit lifecycle. Register at the Arrears & Collections event.