How our Benefits Calculator
Drives Customer Engagement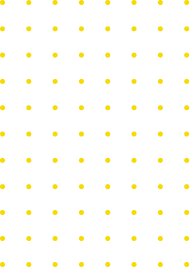 Improving customers' financial well-being, boosting customer engagement, and ensuring FCA compliance are the main reasons why Financial Service and Fintech companies embed our benefits calculator into their digital platforms. We've previously discussed how our calculator can identify an additional £5,000 per year for customers and help firms meet FCA Consumer Duty and follow industry best practices. This article focuses on how our benefits calculator improves customer activation and engagement.
There isn't a better way to grab customers' attention than by helping them to find additional income and discounts of £5,000 a year, isn't there? This message incentivises customers to start using a Personal Financial Management application, or the Financial Wellbeing application offered by their employers. It also encourages people to synchronise their bank accounts using Open Banking to make it easier for them to find out and manage the benefits and discounts they are eligible for.
Our benefits calculator also helps our partners send personalised messages to reactive customers who have not used the applications in a while. For example, by using existing customers' data our partners send personalised messages with the additional income and discounts each of their customers is eligible for. For example: "Hi John, you might be missing out on £350 per month. Use our benefits calculator to quickly find the benefits, grants, and discounts available to you."
Our partners send personalised nudges in the form of email campaigns, push notifications and in-app notifications. The click rates to the benefits calculator of these actions range from 17% in email campaigns, 18% in mobile app push notifications, and up to 70% in in-app personalised notifications. This compares with a 2.4% click rate on financial marketing campaigns (source: campaign monitor).
Continuous customer engagement
Managing benefits and discounts requires continuous monitoring to make sure that people are always claiming the right amount of benefits. Failing to do so, can mean that people are not claiming all the benefits they are eligible for, or they are overclaiming benefits leaving them exposed to a liability with the DWP.
Our benefits calculator provides valuable touchpoints that allow our partners to send personalised and timely nudges to drive continuous customer engagement e.g. remind customers to update their circumstances or let them know about seasonal benefits such as Free School meals, School clothing costs, and energy grants. The following graph illustrates the percentage of customers that have been using the benefits calculator since they've done their first benefits calculation.
In the following graphs, we illustrate customers' activation and engagement with the benefits calculator. It shows the click rate on different channels and the percentage of customers who have regularly used the calculator since their initial calculation, demonstrating its sustained value in customer engagement.
Embedding a benefits calculator into existing customer journeys is not just the right thing to improve customers' financial well-being; it's also a great business decision. With over half of our partners' customers using the calculator repeatedly, directing them to an external site would mean losing valuable customer engagement.
Reach out if you would like to view how leading FS and Fintech companies such as Natwest, Wagestream, Moneyhub and Hastee are embedding our benefits calculator in their mobile apps to drive customer activation and continuous engagement.