How we are working with Local Authorities to improve welfare service delivery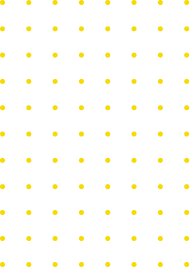 Local Authorities play a pivotal role in administering benefits, emergency grants, and vital welfare services. They are at the forefront of supporting their vulnerable residents during the Cost of Living crisis. However, ensuring all residents receive their rightful entitlements presents the following challenges:
Lack of awareness: Many individuals either don't know about their potential benefits or believe they don't qualify.
Stigma: Negative perceptions surrounding the welfare system can discourage eligible individuals from checking or applying.
System fragmentation: An increasing array of schemes, multiple application processes, and varied eligibility criteria can overwhelm and confuse potential claimants.
Consequently, a staggering £19bn in benefits remains unclaimed. This situation not only pressures household budgets but also imposes added demands on Local Authorities, resulting in increased costs when they need to offer reactive support at the point of crisis.
"Inbest's benefits calculator has been crucial in improving how we identify and provide financial support to our residents. By integrating into our website, and embedding within our Discretionary Financial Support application, we are raising awareness among our residents about the potential support available from an early stage.
Our residents now enjoy a streamlined support journey, aligning with our core objectives of raising awareness and simplifying administrative complexity. We highly recommend using Inbest."
Darren Smith, Financial Resilience Transformation Lead at Barnet Council
Our solution: Collaboration
At the core of our ethos is collaboration. Our benefits calculator is designed for effortless and seamless integration into existing software platforms. This compatibility lets us join forces with established platforms serving Local Authorities, enhancing their offerings with specialised benefits calculation and analytic features.
Software platforms are embedding our benefits calculator in the following journeys for Local Authorities:
Local Authority Websites: Our calculator is a one-stop support portal that includes national benefits, social tariffs, discretionary schemes, and retrofitting grants. Moreover, it's customisable, allowing councils to add locally available support, such as welfare charities or food banks.
Grant Assessment Portals: Before disbursing emergency grants, Local Authorities can assess if residents are eligible for other benefits.
Debt Advisory Platforms: As part of the debt recovery and advice process, our benefits check integrates into Income and Expense forms.
Targeted Communication: Using administrative data, like the SHBE extract, we can identify whether residents are eligible for additional benefits, such as Pension Credits or Social Tariffs, and then engage them with tailored communications.
Our data analytics tool also offers Local Authorities complete visibility of the benefits calculator's usage, providing insights into residents' circumstances, financial situation, and benefit entitlements.
Our collaborative approach brings several benefits to Local Authorities:
Integrated journeys for residents and employees: Our calculator integrates seamlessly with other software solutions. This means that residents and Local Authorities' employees don't have to juggle between several disconnected systems, making the whole benefits journey simpler and more automatic.
Specialised Software Solutions: Local Authorities can harness the best-in-class features from a collaborative ecosystem, rather than settling for average, all-in-one solutions.
Familiarity with Existing Systems: Local Authorities can keep using their preferred software solutions, streamlining the procurement and onboarding processes for new software partners.
Interested in learning more? Reach out to find out how we're actively working to reduce unclaimed benefits through collaboration and to view our integrated solution in action.