Income Maximisation
for Clients with a Deficit Budget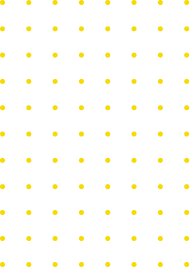 The recent report by Money and Pension Service (MaPS) titled "Debt advice clients with deficit budgets" examines the challenges and opportunities faced by Debt Advice Providers (DAPs) when dealing with clients who have a deficit budget. You can access the full report here.
According to the report, many of these clients require more comprehensive support from debt advice than what is currently available within the existing delivery models. The report acknowledges that there is no "magic bullet" to help all clients, who often face challenges outside the scope of debt advice.
The report recommends making income maximisation an integral part of the debt advice process. While the report acknowledges that this approach may not be suitable for all clients, it can make a significant difference for some, with an average increase of £3,000 in annual income. The report also highlights the importance of local hardship funds and support services to help clients with urgent needs. Such comprehensive support can prove to be especially vital to clients who have recently experienced a deficit due to an income shock or life event, or those who have complex family situations and/or disabilities.
At Inbest, we welcome MaPS' recommendation to make comprehensive income maximisation a key component of the debt advice process. In this article, we explore the challenges highlighted in the report to make income maximisation more widely available and how our benefits calculator can help DAP deliver both income maximisation and local support assistance within the existing delivery model.
Challenges to providing income maximisation services
The report highlights several challenges DAPs must address to provide a comprehensive income maximisation service.
Fragmented and changing benefits landscape: The benefits landscape is constantly changing and can be difficult to navigate, with thousands of options available, including benefits, social tariffs, grants, hardship funds, and local support services. This can be especially challenging for advisers to keep up with, particularly at the local level where options vary based on location. This makes it difficult for DAPs to provide accurate and comprehensive advice to their clients.
Time and Resource Constraints: Given the complex nature of benefits and the vast options available, a comprehensive income maximisation assessment can be resource-intensive. As a result, some organisations can only afford a brief review when first meeting with a client. In addition, the level of support available for navigating the benefits system may vary, sometimes falling short of what clients require. For example, many clients need help with applying for benefits, and this need may not always be adequately addressed.
Navigating Difficult Decisions: Income maximisation is a complex process that involves creating multiple budget scenarios and assessing their trade-offs and feasibility. To support clients in these areas, advisers need to have broader expertise, and it is essential to establish a trustworthy relationship with clients.
Constraints on Specialist Services: The benefits landscape is complex and there are varying levels of knowledge and support among advisers. Specialist welfare benefits services may not always be available due to limited funding, and even if this option is available, referring clients between different teams or organizations may not deliver a good client journey or outcome.
How our benefits calculator helps
Our benefits calculator is a comprehensive tool that simplifies the income maximisation process for DAPs. This tool includes national benefits, social tariffs, and local discretionary schemes, all integrated into one simple questionnaire. We offer coverage for local hardship funds such as Discretionary Housing Payments and Local Welfare Assistance, which are especially helpful for clients with negative budgets. The benefits calculator presents all relevant and up-to-date information for each benefit, including the necessary steps for clients to claim each one.
In addition, our benefits calculator is available as an out-of-the-box feature in commonly used platforms for debt advice such as I&E forms and CRMs. This ensures streamlined workflows, more efficient use of advisers' time, and a consistent service level across DAPs.
When DAPs use our benefits calculator from their systems, they get these extra features:
Process automation: Streamlines handling of clients' data by synchronising data between I&E forms and the benefits calculator.
What-if Analysis: Enables advisers to carry out what-if analysis directly on their I&E form. This helps advisers to understand the trade-offs between varying working hours, benefits entitlement and the resulting impact on the customer's budget.
Benefits monitoring: Debt Advice Providers can leverage the Open Banking integration provided by I&E forms to monitor the benefits that clients receive, which allows them to send periodic reminders to clients to apply for their benefits as well as measure the impact of the debt advice service.
All these features combined create a holistic approach that allows debt advisers to become benefits experts and leave no stone unturned when it comes to finding additional income and savings for clients.
Which platforms offer this (amazing) feature?
We are proud to work with leading platforms in the debt advice sector and make comprehensive income maximisation an integral part of the debt advice process. For a full list of software platforms that have integrated our benefits calculator, please visit our integrations page.
Reach out if you don't see your software provider listed and want to know how we can integrate income maximisation seamlessly into your debt advice journey.