Income maximisation in the MaPS Debt Support tool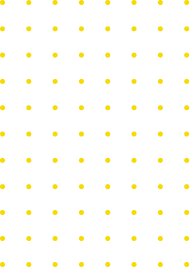 We are excited to announce that we've integrated our benefits calculator into the MaPS Debt Support tool to make income maximisation an integral part of the debt advice service.
MaPS Debt Support tool is an open-source application designed to help debt advice agencies digitise and streamline their data-gathering process using the Standard Financial Statement (SFS). We've added our benefits calculator as an "out of the box" feature, allowing debt advisers to provide benefits advice as a key part of their service.
Our benefits calculator helps to identify an additional £5,000/year in income for over two-thirds of our customers. We are excited to work with MaPS to support debt advisers in helping households facing financial difficulties access all the benefits, grants, and social tariffs they are eligible for.
In the UK, over 15 million people are facing financial hardship due to the cost-of-living crisis, with millions more falling into poverty. While there are many benefits, discretionary payments, and grants available to help these struggling households, a lack of awareness means that they are missing out on over £15 billion a year in support.
Despite the recognition by industry stakeholders of the importance of raising awareness of benefits during the debt advice process, debt advisers often struggle to provide this service effectively due to disconnected systems and the need to repeatedly enter the same information into multiple siloed systems. As a result, people in financial hardship may not be able to access the support they need to improve their financial situation.
Our solution addresses the issue of people in financial hardship not being aware of the benefits available to them by integrating our benefits platform into the MaPS Debt Support tool. This integration allows debt advice agencies to identify households with unclaimed benefits and provide support to customers as they navigate the benefits application process.
The income maximisation feature uses information from the SFS to estimate the extra benefits that customers may be eligible for, and displays this information in the budget dashboard of the Debt Support tool. Customers and advisers can then complete a benefits calculation and view the benefits they are eligible for directly through the tool. To further encourage customers to take action and apply for benefits, debt advice agencies can send personalised notifications that are relevant to each individual's situation.
By incorporating income maximisation features into the MaPS Debt Support tool, debt advice agencies and their customers can enjoy the following benefits:
Receiving the correct amount of benefits at all times, thanks to the tool's ability to identify unclaimed benefits and send proactive nudges.
Simplifying and streamlining the digital benefits journey, as the tool pre-populates the benefits questionnaire with data from the SFS, eliminating the need for advisers to enter, copy, download, and upload data across multiple systems.
Avoiding the hassle and confusion of navigating multiple disconnected systems, as all the necessary information is available in a single, centralised platform.
Our benefits calculator is available as an "out of the box" feature in the MaPS Debt Support tool, and we are offering a free 3-month trial without any integration or set-up fees to companies that provide free debt advice.
We're thrilled to join MaPS's vision of building a marketplace of software products and services specifically targeted to the needs of the debt advice sector. Together with MaPS, we aim to provide the best solutions for debt advice, and we look forward to working collaboratively with debt advice agencies and software platforms for debt advice.
Reach out If you're interested in learning how to add income maximisation features to your debt advice processes and view a demo of the MaPS Debt Support tool with the income maximisation feature.