Benefits Calculator for Credit Unions' Mobile Apps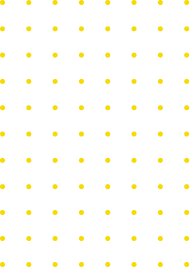 We are delighted to announce that CU Apps has integrated our benefits calculator into its expert mobile apps and chatbots. This new feature allows credit unions and affordable lenders who use CU Apps' front-end technology to easily add income maximisation features to their digital platforms. We are starting to roll out this new feature to credit unions and affordable lenders' mobile banking apps and will share exciting case studies in the coming weeks.
The partnership is being supported by Fair4All Finance, which aims to assist the community finance sector in adding income maximisation features to its digital solutions.
In the UK, more than 15 million people are experiencing financial hardship as a result of the cost-of-living crisis, with millions falling into poverty. Although there are numerous benefits, discretionary payments, and grants available to assist these struggling households, a lack of awareness means that they are losing out on over £15 billion per year in support.
The lending procedures of Credit Unions and Affordable Lenders provide an efficient approach to identifying customers who have unclaimed benefits and informing them about the additional income they are entitled to. This is especially beneficial for members who require emergency aid but do not meet the requirements for an affordable loan.
"4 out of 5 Credit Union members are entitled to benefits, but 70% of them are missing on average £5,000 a year"
CU Apps has integrated our benefits calculator into its mobile banking apps and chatbots, enabling Credit Unions to identify members who may be eligible for additional benefits and encourage them to explore the support available to them. Members can then apply for and manage their benefits directly through Credit Unions' bespoke mobile app.
The benefits calculator is seamlessly integrated into Credit Union's mobile and web applications, offering the following features:
Automatic benefits check on loan applications to identify members with unclaimed benefits.
Benefits calculator directly accessible from members' portals to assist them in managing their benefits.
Proactive and personalised nudges to encourage members to take action and apply for their benefits.
You can see below how the benefits check and benefits calculator looks into CUapps:
The benefits calculator is now available for immediate integration into the CU Apps mobile banking app. If you would like to learn more about how you can add income maximisation features to your front-end digital experience, please do not hesitate to contact us, CU Apps or Fair4All Finance.