Stakeholders behind income maximisation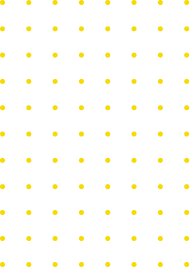 Over the past year, there has been a shift in the organisations that offer income maximisation services. Traditionally, this support has been provided by Local Authorities, welfare advisers, and housing associations. However, recently, new organisations have started offering support to help people claim the benefits they are eligible for. These new providers include affordable lenders and credit unions, utility companies, debt advisers, and money management applications.
There are several reasons why companies are starting to offer this service. One key factor is the potential financial benefit for customers. With £16bn in unclaimed benefits, income maximisation is an alternative for low and middle-income households to manage the cost of living without a change in their lifestyle. According to internal data, the average amount per customer is £5,000.
Another reason for this trend is the opportunity for companies to increase customer engagement through benefits calculation features. These features create excellent touchpoints to engage with customers, providing a valuable service that can make a tangible difference in their lives.
However, another important driver that explains the increase in penetration of income maximisation services is industry stakeholders encouraging regulated companies to add income maximisation features to their digital journeys. In this article, we will explore the different stakeholders that have contributed to the widespread adoption of income maximisation services.
Financial Conduct Authority (FCA)
The FCA's fair treatment of vulnerable customers and the consumer duty provide the perfect framework to recommend FCA-regulated companies to provide income maximisation services. Although neither of these regulations specifically prescribes offering income maximisation services, income maximisation is closely related to both regulations.
The FCA guidance for the fair treatment of vulnerable customers recommends that FCA-regulated firms include controls to identify vulnerable customers, anticipate their needs and embed specific tools and services to support vulnerable customers across their customer journeys. The FCA Consumer duty specifies that FCA-regulated firms should help customers make informed decisions when they purchase financial products and services, present suitable products and services according to customers' individual needs, and look after customers throughout the product lifecycle.
Following the FCA outcomes-based framework, these regulations do not prescribe potential solutions, and it is the responsibility of FCA-regulated firms to design and build the customer journeys that achieve these desired outcomes. However, we believe that adding income maximisation features to existing journeys is an excellent way to comply with these FCA regulations.
Money and Pension Service (MaPS)
MaPS has taken a more prescriptive approach and has added income maximisation to the delivery plan for the UK Strategy for Financial Wellbeing, specifically as an activity within the Credit Counts pillar. In addition, in their latest funding for debt advice, MaPS has also placed a greater focus on adding income maximisation as an integral part of the debt advice service.
Fair4All is taking a very hands-on approach and is supporting the community finance sector in integrating income maximisation features in key customer journeys, such as loan applications, the declines process, and arrears and debt advice.
Water, telecommunications and energy regulation authorities
Ofwat has recommended adding an income maximisation feature within the affordability assessment for social water tariffs. Meanwhile, Ofcom has taken a more public approach and warned broadband firms that they "must do more to promote social tariffs". Finally, Ofgem recommends that energy providers support individuals and families who are struggling to pay their bills.
Given this strong guidance from industry stakeholders, it is not surprising that most of the Request For Proposals (RFPs) from financial institutions, debt advice agencies, debt purchase companies, and utility companies include specific requirements to add income maximisation services.
Over the last year, we have partnered with software platforms and regulated companies in numerous RFPs. We offer the benefits calculation platform with the largest benefits coverage in the market, together with a flexible technology platform that ensures a seamless customer experience and easy integration. Moreover, we also provide specialised support to prepare the RFP, ranging from users' journey design and expert content on income maximisation to performing a potential benefits entitlement analysis over an existing book of business.
Please contact us if you are preparing an RFP that requires income maximisation services. We are already the preferred supplier of some of these key industry stakeholders, and by partnering with us, you can get ahead of your competitors.