We have achieved full accessibility compliance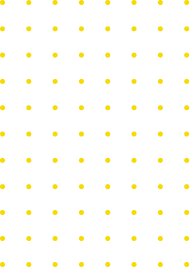 We are excited to announce that our benefits calculator has achieved full compliance with the W3C's Web Content Accessibility Guidelines (WCAG) 2.2, Conformance Level AAA. This represents the highest level of accessibility standards and is a significant milestone in our ongoing commitment to making our application accessible and inclusive for all people in the UK, regardless of their abilities or condition.
This achievement was made possible through collaboration with experts from Passion4Social, the Behavioural Insights Team, and continuous feedback from our partners. Our efforts have been also certified by Passion4Social, a specialised accessibility consulting company, whose invaluable feedback played a critical role in helping us meet these robust compliance requirements. For more information, you can view our Accessibility Statement and the Accessibility Audit report.
Passion4Social testers have shared glowing feedback about our benefits calculator, stating that it is "clearly and simply laid out, making it super useful and well thought out." They noted the relief in finding such a tool, saying, "Navigating the world of benefits and money can be super stressful and this made it feel easy."
As the only benefits calculator fully compliant with the WCAG 2.2 AAA standards, we are proud to lead the way towards digital inclusivity. As we continue to improve our benefits calculator, we pledge to maintain our commitment to upholding the highest accessibility standards.
Thiago Carmo, Passion4Social's Managing Director says:
"Working with Inbest was a pleasant experience. For the first time, we could say that a website is fully compliant with the tests we performed. We are very proud of the speed and commitment of their technical team to fix the issues found in the first two rounds of tests. This same commitment lets us rest at peace knowing that they will continuously maintain these high accessibility levels. Especially because every person is different, and our final goal is to include everyone, and not just tick a box on WCAG standards. I hope all organisations can follow Inbest example and help us to make the internet more accessible!"
Get in touch to explore how you can integrate our benefits calculator into your customers' journeys. As the only benefits calculator fully compliant with the WCAG 2.2 AAA standards, we can give you an edge when you present propositions to local and central government.