Ensure best outcomes for vulnerable customers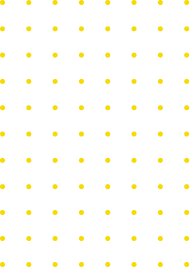 It never ceases to amaze us how the FCA bulldoze their financial inclusion agenda exerting all its regulatory and lobbying powers. We are not only tailgating on the FCA agenda to drive our business strategy but it is always a continuous source of professional inspiration and motivation.
The FCA guidance on the fair treatment of vulnerable customers and the recent consumer duty regulation are core pillars of our product roadmap. In addition, the FCA outcome-focused regulatory approach is a guiding principle for designing and engaging with partners to deliver end-to-end customers' journeys.
Last week the FCA released a fantastic piece on "What firms and customers can expect from the consumer duty". We are sharing a follow-up note on why we believe that firms should embed an automatic benefits check on their customers' journeys.
The FCA is stepping up its regulatory and lobbying pressure to make sure that FS firms are supporting customers during the cost of living. In particular, the new FCA consumer duty will make sure that firms:
Help customers make informed decisions when they purchase financial products and services.
Present suitable products and services according to customers' individual needs.
Look after the whole product lifecycle.
With 8mn households missing £16 billion a year in benefits, we believe that FS firms should help customers to get all the benefits they are eligible for when they are checking the suitability and affordability of the products and services they are selling.
Ensure customers' best outcomes
Welfare benefits are complementary or alternative products for many financial products and services. We believe that FS firms should add a benefits check in the suitability and affordability assessment of the following products and services:
Vulnerable customers: Vulnerable customers must be aware of all the support available to them and easily find free and independent welfare advice.
Lending and salary advance: While benefits have limited scope to provide emergency assistance, benefits can make loan repayments more affordable and increase customers' financial resilience going forward.
Debt advice & recoveries: Benefits can have a major impact when setting budgets, selecting debt solutions and negotiating affordable repayment plans.
Pension decumulation and equity release: Pension providers should check that customers are claiming all the benefits they are eligible for before they start cashing out their pensions and houses.
Income protection: Means-tested benefits include income protection features (i.e. your benefits entitlement increases if your income decreases) and insurers should check that customers are not eligible for this type of benefits before they underwrite income protection products.
We believe that this framework can be extended to other non-financial sectors such as water, telecom and energy. You can read here why we believe that water companies are in a great position to identify early signs of financial vulnerability and offer proactive solutions for customers that are struggling to pay their bills and debts.
Several organisations are joining us in our efforts to ensure that customers are getting all the benefits they are eligible for. Fair 4 All finance is supporting the community finance sector to integrate a benefits check in key customer journeys such as loan application, declines process and arrears. Money Advice and Pension Service has added income maximisation to the delivery plan for the UK Strategy for Financial Wellbeing and has also recommended adding income maximisation features in debt advice processes. Finally, Ofwat has recommended adding an income maximisation feature within the affordability process of social water tariffs.
Inbest is a benefits platform that our partners embedded on their existing user journeys to identify households with unclaimed benefits, nudge them to check their benefits entitlement and support them on their benefits applications.
We partner with a wide range of companies, from government agencies to FS firms and growing fintech companies, and together we help 70% of their customers find additional benefits of £5,300 per year, which can mean the world during the ongoing cost of living crisis.
Feel free to reach out if you want to explore how you can embed a benefits check into your digital journeys and view our benefits platform in action!