Open-source Framework for
Council Tax Reduction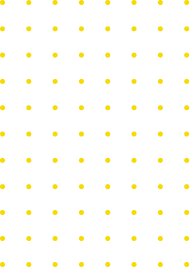 Council Tax Reduction (CTR) schemes for working adults in England are determined by individual Local Authorities (LAs). The nature of these schemes varies widely, making them appear opaque and challenging to compare, especially in terms of eligibility and the level of support. Moreover, as LAs reassess their schemes annually, keeping up-to-date with every CTR regulation becomes a major undertaking.
We have compiled data and modelled CTR schemes across England, covering 95% of them. Additionally, we also cover CTR schemes from Scotland and Wales, as well as rates from Northern Ireland. While building the CTR models, we believed there had to be a more efficient way to understand councils' CTR configuration than sifting through vast amounts of regulatory pages for each CTR scheme.
To make this easier, we've joined forces with Revenues and Benefits professionals from LAs to launch an open-source framework for CTR schemes in England. This framework contains calibration data and models for each Local Authority's CTR scheme.
Benefits of the Open-Source Framework
This framework provides the tools to empower Local Authorities to review and update their CTR schemes. Subject Matter Experts at Local Authorities will be able to use this framework to:
View the main characteristics of all CTR schemes across England, coupled with a direct link to its website and regulation.
Make calculations to compare the generosity and effectiveness of each CTR scheme.
Model and compare the impact of potential changes to their CTR scheme.
Our goal is to create an open platform that brings more transparency to CTR schemes. This allows LAs to better understand the impact of changes on their schemes. We're excited to collaborate with Revenues and Benefits professionals to gather feedback and make ongoing improvements. Ultimately, we aim to help LAs make their welfare policies more efficient, fair, and supportive for their most vulnerable residents.
If you're interested in learning more or want to join this collaborative project, please get in touch. We'd be happy to give you a demo and listen to your feedback.